Meet your Knott Lab Drone Pilots
This week we got a few more certified drone pilots.
---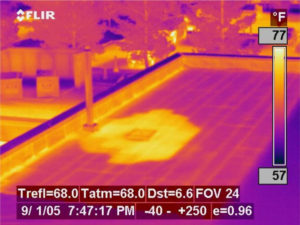 Knott Lab is pleased to announce that Taylor Spiegelberg and Kurt Twigg passed the Part 107 test, required by the FAA, to obtain their Commercial Pilot sUAS Certification. sUAS stands for small unmanned aircraft systems – more popularly known as "drones".
Taylor and Kurt join Angelos Leiloglou, Director of Visualization (also an FAA Certified Commercial Drone Pilot), in conducting drone operations including: accident site documentation, building and structural inspections, photo-scanning and capturing aerial imagery for visualizations.
Angelos has also been granted a Certificate of Waiver that authorizes Knott Lab to operate drones at night, which is otherwise strictly prohibited under the Federal Aviation Administration's current regulations for sUAS (FAA Part 107.29). This authorization allows Knott Lab to use FLIR Thermal Imaging technology to efficiently, safely and accurately detect moisture intrusion in building and roof inspections.
The use of drone technology for forensic investigations or insurance claim inspections, offers a significant overall benefit in terms of operating efficiency, cost, data acquisition and safety – adding value to your case.