Knott Laboratory provides forensic engineering and animation, Civil & Structural, and Fire & Explosion Investigation services to reconstruct accidents.
---
The examination and utilization of video for reconstruction
---
Our forensic experts use a methodology called matchmoving for analyzing objects (vehicles, pedestrians, etc.) visible in video captured by moving and/or zooming cameras.
Matchmoving (also referred to as "camera tracking") is a photogrammetric technique used to solve for or "match" the movement and optic properties (i.e. Field of View (FOV), focal length, lens distortion, optical center, etc.) of the real-word camera that captured the video, in order to "calibrate" an identical virtual camera. Once a virtual camera is calibrated, vehicles, pedestrians, and other objects depicted in the video can be accurately tracked to determine and analyze the translation, orientation, velocity and acceleration of those objects.
In addition to video analysis, the matchmoving process also allows computer generated, 3D virtual objects to be accurately composited into the video footage with correct position, scale, and orientation, which results in very compelling, photorealistic animations.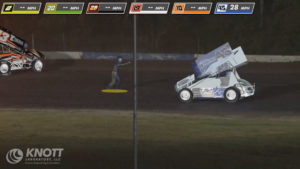 Experts in the Field
Our forensic engineers are experts in accident reconstruction, failure analysis and cause & origin. Our forensic engineers work directly with our in-house animation department to create state-of-the-art forensic animations for use in court, arbitration, mediation or settlement negotiations.
---
View Samples of Our Work
Since 1982, Knott Laboratory has been providing comprehensive forensic engineering and computer animation services to reconstruct accidents.
---
What others have to say about our work
---
High Profile Cases
Knott Laboratory has become the leader in forensic engineering and computer animation by investigating high profile cases and conveying our analysis effectively during litigation.
---