Knott Laboratory provides forensic engineering and animation, Civil & Structural, and Fire & Explosion Investigation services to reconstruct accidents.
---
Keeping employees safe using animation
---
Knott Laboratory investigates many cases regarding safety in the workplace each year. We have worked on cases involving a variety of equipment, such as forklifts, concrete pumpers, wood chippers, table saws and more.
Animation is becoming increasingly more prevalent in educating workers about workplace hazards in the hopes of preventing future accidents. The Knott Lab Forensic Animation Department has worked successfully with entities, such as Washington State Dept. of Labor & Industries and WorkSafe BC, to create animations that demonstrate the proper and improper way to operate equipment.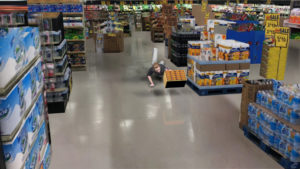 Experts in the Field
Our forensic engineers are experts in accident reconstruction, failure analysis and cause & origin. Our forensic engineers work directly with our in-house animation department to create state-of-the-art forensic animations for use in court, arbitration, mediation or settlement negotiations.
---
View Samples of our Work
Since 1982, Knott Laboratory has been providing comprehensive forensic engineering and computer animation services to reconstruct accidents.
---
What others have to say about our work
---
High Profile Cases
Knott Laboratory has become the leader in forensic engineering and computer animation by investigating high profile cases and conveying our analysis effectively during litigation.
---