Patent & Trade Secret Investigations
Knott Laboratory has been instrumental in analyzing and presenting opinions relating to patents and trade secrets
---
Through detailed evaluation and analysis of product designs and trade secrets, Knott Laboratory's Electrical, Fire and Explosion, Civil, and Mechanical engineers successfully convey complex issues in a clear and meaningful manner. In addition, we provide high-end visuals and graphic presentations in state and federal court to aid attorneys in clarifying the basic principles involved in patent infringement and trade secret litigation.
Knott Laboratory has been instrumental in analyzing and presenting opinions relating to patents and trade secrets in cases involving:
• Forensic animation technology
• Health & exercise equipment
• Manufacturing processes & equipment
• Mechanical devices & machinery
• Medical devices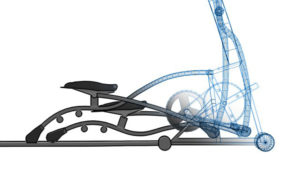 Publications List
The experts at Knott Laboratory have been published in many engineering journals. While most of these essays are quite detailed, these short abstracts express a summary of the overall papers that were published.
---
Experts in the Field
Our forensic engineers are experts in accident reconstruction, failure analysis and cause & origin. Our forensic engineers work directly with our in-house animation department to create state-of-the-art forensic animations for use in court, arbitration, mediation or settlement negotiations.
---
View Samples of our Work
Since 1982, Knott Laboratory has been providing comprehensive forensic engineering and computer animation services to reconstruct accidents.
---
What others have to say about our work
---
High Profile Cases
Knott Laboratory has become the leader in forensic engineering and computer animation by investigating high profile cases and conveying our analysis effectively during litigation.
---