Knott Laboratory provides forensic engineering and animation, Civil & Structural, and Fire & Explosion Investigation services to reconstruct accidents.
---
Wood chipper operators are seconds away from potentially fatal circumstances so safety devices are essential.
---
Wood chippers present a unique issue in safety guarding. With operators just seconds away from potentially fatal circumstances, safety devices must be in place to allow the user to stop or reverse the feed mechanism at a moments notice. However, manufacturers are hesitant to design safety devices that could potentially slow down chipping operations if the device were too often unintentionally activated by branches or logs entering the mouth of the chipper.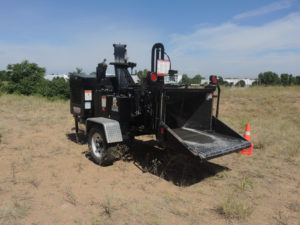 Common wood chipper safety devices include upper feed stop bars, bottom or knee feed stop bars, three-sided feed stop bars, and hanging feed stop cords. The accessibility of the various safety devices becomes paramount in an emergency situation. All too often operators become entangled or caught on branches being fed into the chipper and are unable to activate a safety device in time.
Publications List
The experts at Knott Laboratory have been published in many engineering journals. While most of these essays are quite detailed, these short abstracts express a summary of the overall papers that were published.
---
Experts in the Field
Our forensic engineers are experts in accident reconstruction, failure analysis and cause & origin. Our forensic engineers work directly with our in-house animation department to create state-of-the-art forensic animations for use in court, arbitration, mediation or settlement negotiations.
---
View Samples of our Work
Since 1982, Knott Laboratory has been providing comprehensive forensic engineering and computer animation services to reconstruct accidents.
---
What others have to say about our work
---
High Profile Cases
Knott Laboratory has become the leader in forensic engineering and computer animation by investigating high profile cases and conveying our analysis effectively during litigation.
---