Hail Damage Investigations
Knott Laboratory provides the quickest hail damage report turn-around in the business.
---
Hail damage investigations are common during the summer months. Hail can damage a roof causing moisture to penetrate the building envelope. Typically, hailstones less than 3/4" in diameter will not damage the roofing material. While inspecting a roof for hail damage, it should also be inspected for mechanical damage, improper installation, manufacturer defects and exposure to the elements. These other types of damage to a roof can appear to be hail damage without proper knowledge and close inspection of the damage.
Problems can arise once hail has damaged a roof. For example, hail damage to cedar shakes will expose the underlayment (typically felt) to the elements and permit moisture to enter the structure. Once moisture has penetrated the structure, numerous problems can arise. Knott Laboratory and its engineers are trained to examine thoroughly hail damage and can provide a written investigation within a week.
Each hail damage investigation is unique and our engineers approach all cases with complete objectivity. Knott Laboratory provides the quickest hail damage report turn-around in the business. Contact Knott Laboratory so we can resolve your hail damage headache.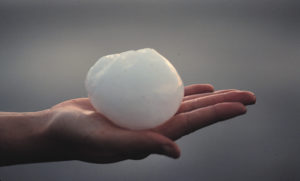 Publications List
The experts at Knott Laboratory have been published in many engineering journals. While most of these essays are quite detailed, these short abstracts express a summary of the overall papers that were published.
---
Experts in the Field
Our forensic engineers are experts in accident reconstruction, failure analysis and cause & origin. Our forensic engineers work directly with our in-house animation department to create state-of-the-art forensic animations for use in court, arbitration, mediation or settlement negotiations.
---
View Samples of our Work
Since 1982, Knott Laboratory has been providing comprehensive forensic engineering and computer animation services to reconstruct accidents.
---
What others have to say about our work
---
High Profile Cases
Knott Laboratory has become the leader in forensic engineering and computer animation by investigating high profile cases and conveying our analysis effectively during litigation.
---