Knott Laboratory conducts in-depth reviews of current designs on the consumer market
---
Knott Laboratory conducts in-depth reviews of current designs on the consumer market for specific issues pertaining to product design, safety, and designer responsibility. Other issues, such as manufacturing defects, are investigated to determine if the safety or integrity of a product can be compromised by quality control issues.
Depending on the application, the design of an item made available to the general public has to follow certain codes and in some cases, must be certified by regulatory agencies before the item can be sold. Knott Laboratory can help review the origin of the product's design to determine if certain regulations were adhered to during design and manufacturing.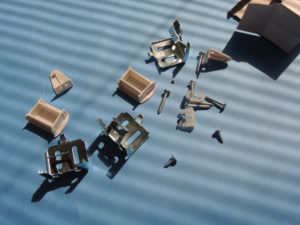 Publications List
The experts at Knott Laboratory have been published in many engineering journals. While most of these essays are quite detailed, these short abstracts express a summary of the overall papers that were published.
---
Experts in the Field
Our forensic engineers are experts in accident reconstruction, failure analysis and cause & origin. Our forensic engineers work directly with our in-house animation department to create state-of-the-art forensic animations for use in court, arbitration, mediation or settlement negotiations.
---
View Samples of our Work
Since 1982, Knott Laboratory has been providing comprehensive forensic engineering and computer animation services to reconstruct accidents.
---
What others have to say about our work
---
High Profile Cases
Knott Laboratory has become the leader in forensic engineering and computer animation by investigating high profile cases and conveying our analysis effectively during litigation.
---